Pine Tar & Sweet Tea Tour Kickoff and Super-Duper Giveaway
I can't believe October is already here! That means it's time to kick off the Pine Tar & Sweet Tea virtual tour. Week one of the tour will be full of guest posts, an interview, and two book giveaways.
Week two will kick off with five days of GayRomLit blogging and will end with two guest posts another book giveaway.
Week three will wrap up the festivities with more guest posts and a book giveaway.
But that's not all! To celebrate the release of Pine Tar & Sweet Tea, I am having a super-duper giveaway. One lucky person (who is at least 18 years old and lives in a place on Earth that allows naughty books) will win the following: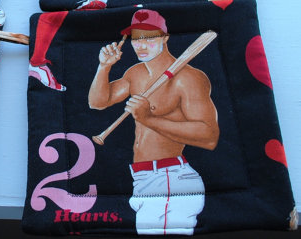 - Two pinup potholders from Originals By Lauren
- Stuck Rubber Baby by Howard Cruse. Recently included on Queerty's 10 Books Too Gay To Read banned books list, Stuck Rubber Baby is a "groundbreaking graphic novel that addressed growing up queer in the South, gay liberation and the advent of the AIDS crisis."
- Lots of amazing swag from GayRomLit.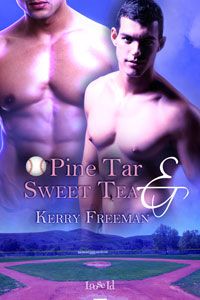 - And your very own copy of Pine Tar & Sweet Tea.
To enter, leave your email address in a comment on this post by 11:59:59pm US Central time on Sunday, October 28th. I'll use Random.org to pick a winner and announce the name in the tour wrap-up post on the 29th.
Good luck, and be sure to visit the blogs along the tour!