GayRomLit Day 2: Breaking out of my shell
Today was the day I'd been worrying about: the day of my first ever reading. I'd practiced several different readings and decided to attend a reading and see how things worked.
Z. A. Maxfield was the first reader, and she read an excerpt from ePistols at Dawn. She had the crowd in stitches, including me. I realized, however, that the readers were reading for much longer than I thought. So I had to go back to the drawing board to decide what to read.
By the time my reading session started, I'd finally decided what I would read. I read two scenes from the first chapter of Pine Tar & Sweet Tea. My husband recorded a video, and once we get that edited and formatted, I'm planning to post it.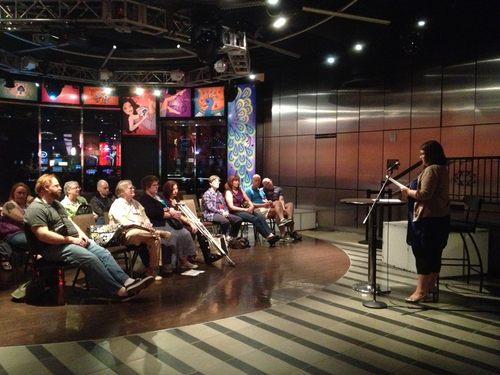 The room for the reading was very nice and had great sound and acoustics. It was a great location. Kate McMurray also read during my session, and she was great.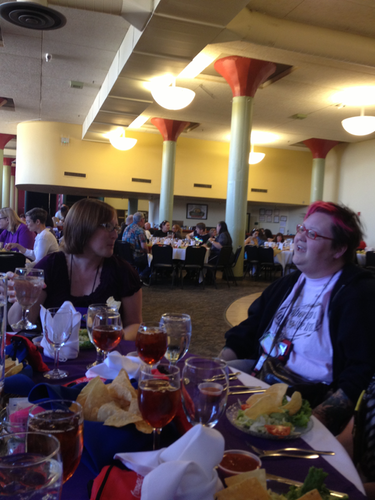 After the reading, we all headed to the Wool Warehouse for a lunch thrown by Torquere Press. I sat with Bella Leone and B. A. Tortuga, and we talked about books, writing, and the South. The Mexican buffet was very tasty as well.
After lunch, we all boarded buses and headed to Old Town Albuquerque for sightseeing and shopping. The San Felipe de Neri Catholic Church was particularly beautiful. We shopped, spent way too much money, and had a nice dinner before heading back to the hotel.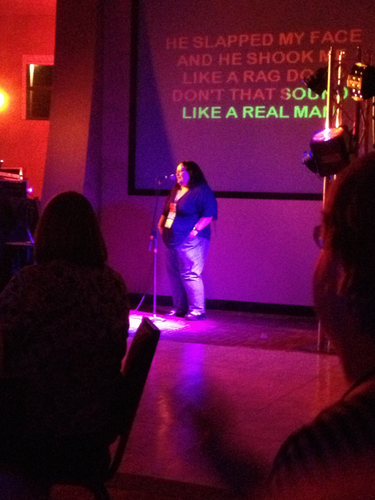 We ended the evening at karaoke, which was a blast. After my first failed attempt (the guy played the wrong song), I finally managed to get through a song. It was kinda awesome.