Wordy Wednesday: An excerpt from Rush by Beth Yarnall
Happy Humpday everyone! This week I'm happy to bring you an excerpt from Rush by Beth Yarnall.
Blurb
Someone is stalking Miyuki Price-Jones.
As the host of a very successful home shopping TV show that sells adult toys, Mi has become the object of an ex-con's obsession, requiring the services of ex-Navy SEAL turned bodyguard, Lucas Vega. As the attraction between Lucas and Mi grows, Lucas has a difficult time keeping his feelings for Mi separate from his mission to keep her safe. A mission that is more challenging than anyone could have predicted.
Damaged by their pasts, Lucas and Mi find more in common than they could have imagined and secrets they thought would tear them apart could be the ties that bind them together forever. But with the stalker growing bolder, Lucas and Mi must learn to trust each other or risk losing more than their hearts.
One of them could lose their life.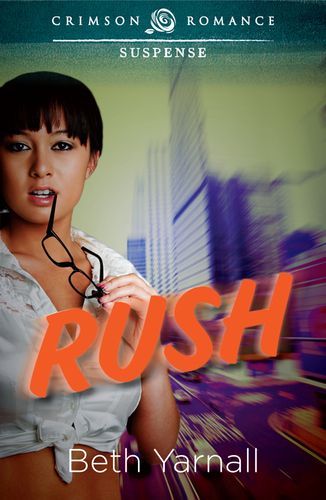 Excerpt
Mi wandered over to the window and looked out. Forty-two floors was a long way up… or down, depending on your perspective. Lucas came up behind her, but didn't touch her. Warmth radiated off him and into her.
"I bought the place for the view." His voice lowered, sending a deep rumbling through her. He was so close.
"It's beautiful." Her words came out breathless, almost sultry.
He traced a finger down the side of her throat. "Hmm, it is."
She had a sudden vision of him pressing her against the glass, lifting her skirt and tracing kisses along the line his finger had drawn. He'd take her hard and fast, right there while the whole city watched, her palms sliding down the panes. She swallowed hard, fighting back the urge to lift her skirt for him and beg him to do it. She wanted to lose herself in the mindless give and take, the blinding, driving need. For just a moment, she wanted something for her. To come apart in arms that would support her when she came back together, back to herself.
She took a sliding step to the side and spun away from him. This was not for her. He was not for her. She had to remind herself that this man was a stranger, paid to protect her and nothing more.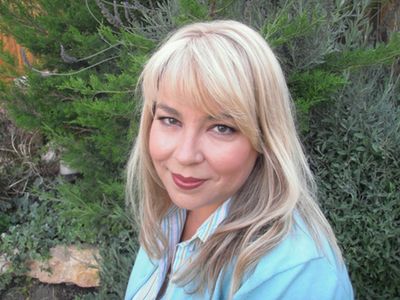 Author Bio
Beth Yarnall writes romantic suspense, mysteries and the occasional hilarious blog post. Beth lives deep in the heart of `The O.C.' California with her husband, two sons, and their dog where she is hard at work on her next novel. For more information about Beth and her stories please visit her website - www.bethyarnall.com.