What We Deserve is now available!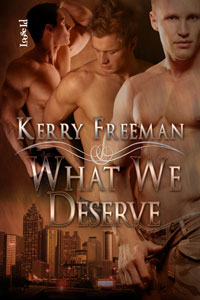 What We Deserve, my gay ménage contemporary romance, is now available on the Loose Id website. In addition to PDF and HTML formats, you can purchase the book in PRC format for your Kindle or EPUB format for your Nook or iBooks.
I am so excited to have my book out, and I hope you love Sean, Tyler, and Jamie as much as I do.