Six Sentence Sunday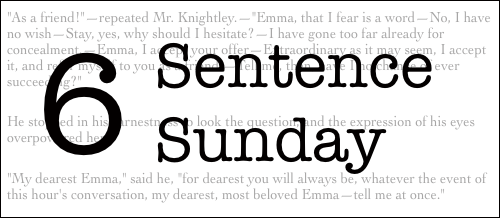 This week, I have another six sentences from "Realize." This is a little snippet of the morning after :)

Lifting my head slightly, I noticed Nick sitting at the foot of the bed.

I rubbed my eyes with the heel of my hand. "What time is it?"

"Time for you to put some fucking clothes on."

I looked down and discovered that Will and I were naked and on display. I quickly grabbed the sheet next to me and covered us up.
Next week a new story maybe *crossing fingers*
Visit the Six Sentence Sunday website for a list of all the great participating writers.