Six Sentence Sunday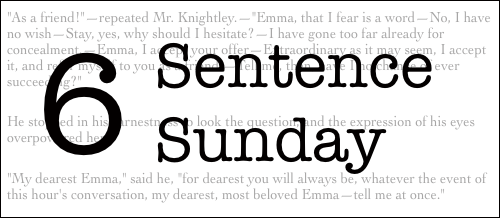 My six sentences this week are again from my short story "Realize," which was published by Torquere Press. Ryan is undressing Will, who he's been crazy about for months:
His blush deepened, and he crossed his arms over his chest until I pried them away.

"Don't."

He bit his bottom lip. "I'm skinny."

I gently pushed him back to lie on the bed again and ran my hands over the warm, caramel skin stretched across his chest. "You're perfect."
Visit the Six Sentence Sunday website for a list of all the great participating writers.