Six Sentence Sunday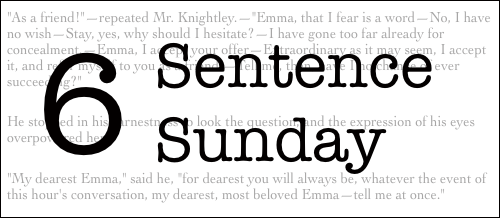 My six sentences this week are from my short story "Realize," which was published by Torquere Press:
We were so close; I barely had to bend before our lips touched.

I took his plump bottom lip between mine and pressed against him. He rewarded me with a soft moan. His mouth began to move with mine, torturously slow then faster, harder. I urged his lips apart with my tongue, and he tasted faintly like mint. He offered his mouth and tongue to me, and I took them, greedy for more.
Visit the Six Sentence Sunday website for a list of all the great participating writers.