Six Sentence Sunday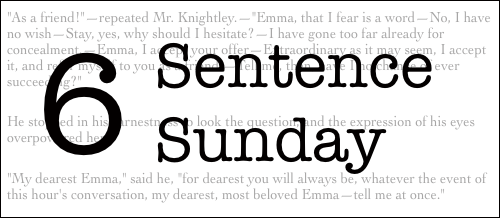 Sometimes you write something and immediately think, "That's not half bad." Then you read it again later and think, "That's damn good, if I do say so myself." Then you realize it's exactly six sentences, and you high five your muse.
This is from a new short story I'm working on and need to finish this week. Wish me luck :)
This is my favorite part of the day: the kiss welcoming me home. Even after all these years, I can't make myself close my eyes. I want to see my man moving closer, and I sigh right as our lips meet. He's been drinking wine again. I can taste it on his lips and then his tongue and then inside his mouth. He tastes sweet.
Visit the Six Sentence Sunday website for a list of all the great participating writers.