Six Sentence Sunday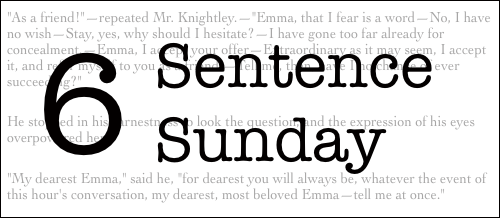 I've gone back and forth about which sentences from What We Deserve to post this week. Since it's from Sean's POV, there aren't any "objective" descriptions of him. But there is that time Jamie tells Sean about the day he first knew he was attracted to him...
"When you came back, you were different. You'd gotten so tall. You didn't even have to look up to make eye contact with me anymore. And you weren't so skinny, and your hair had turned to that deep color I like so much." His head lolled toward me. "God, I wanted you."
But, just so you know, this is who I see in my head when I think of Sean:
Visit the Six Sentence Sunday website for a list of all the great participating writers.