Celebrating the Fourth with a Giveaway!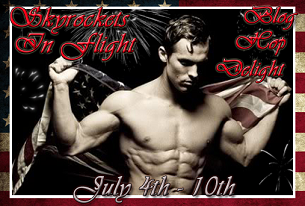 Happy Independence Day to everyone in the U.S., and happy Monday to everyone else! Several bloggers have gotten together to organize the Skyrockets In Flight Blog Hop Delight, and, since it sounded like fun, I decided to join them. There was only one requirement to join: I had to hold a giveaway.
A giveaway? Yep, one lucky person will win one pair of pinup oven mitts that I found in the OriginalsbyLauren shop on Etsy.
Aren't they just awesome? And I'll even ship them internationally.
I'm going to make entering my giveaway super easy. Just leave a comment on this post between now and 11:59 PM Central on Sunday July 10th. On Monday July 11th, I'll use the random number generator at Random.org to choose the winner.
Be sure to check out all the other blogs in the blog hop and enter their giveaways as well.