Miscellany in lieu of a Cohesive Blog Post
Hmm, maybe I should add this scene to the book, too.
1. I have finally figured out how I want to edit What We Deserve. I hope to get my second draft finished this weekend and off to my beta reader by the end of the weekend. Next on my list: outlining the YA story now that I have a plot in my head.
2. YouTube is a huge time suck. I've spent WAY too much time watching a German soap opera over the last few days. Which leads to #3...
3. I really should have retained some of that German I took in college.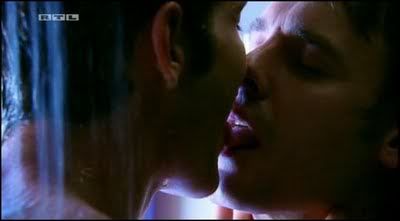 If American soaps were like this, they wouldn't get cancelled.
4. My new Kindle is lovely. The case's built-in light is the bane of my husband's existence. This is what happens when he tries to take it away from me:
5. Authors shouldn't use the words "anus" and "rectum" in sex scenes. Having a character think that his partner has a "beautiful anus" is just wrong.
6. The Antique Bakery DVD set came out this week, and the Junjou Romantica season 2 DVD set will be out May 10th. Sekaiichi Hatsukoi just started airing on Japanese TV (and fansubs are on Crunchyroll). I may overdose on the yaoi.
Ono and Chikage (Antique Bakery), Nowaki and Hiroki (Junjou Romantica), Takano and Ritsu (Sekaiichi Hatsukoi)
7. I ordered a < Epic print and a Starfighter t-shirt. Yeah, the shirt where Cain and Abel are kissing.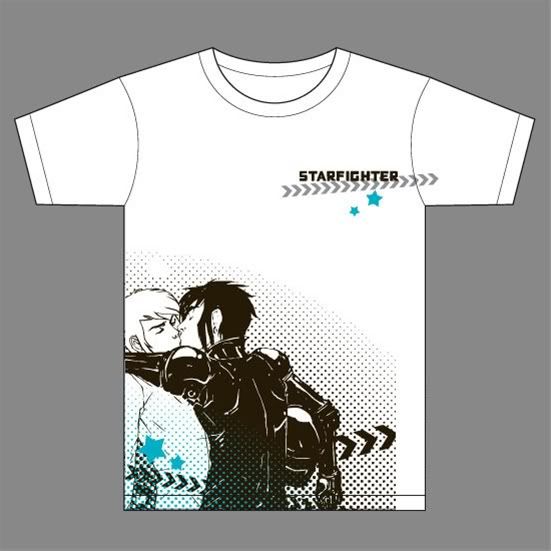 *sigh*
8. Thanks to K.D. Sarge for the yaoi dolls she sent me. Seriously considering taking them to work.
Fuck you, Crohn's disease. Yeah, bitch, you heard me.
9. I'm still fighting the battle against Crohn's disease, and the surgeon said I can return to work on Monday. We're trying not to get our hopes up that I'll go into remission, but I do feel better than I have in over a year. There's only one problem. How will I get through the day without checking my Goodreads stats 100 times?
10. My friend Sasha interviewed me for her blog. I sound like a complete dork, but, then again, you knew that :)
In my head, all my stories have a song associated with them. This is the song in my head when I think about my YA story: