An Excerpt from "Realize"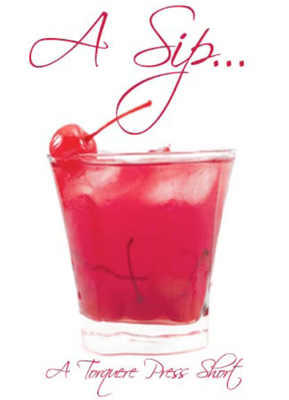 UPDATE 4/2/11: "Realize" is now available at the Torquere Press website! http://www.torquerebooks.com/index.php?main_page=product_info&products_id=3108
It's only THREE DAYS until the release of "Realize," and I'm rapidly becoming a nervous wreck. You spend lots and lots of time on your baby, only letting trusted friends read it, and, after the scariness of submitting to publishers and working with an editor (although my editor was lovely and far from scary), you have to get ready to push that kid out the front door and into the great big world. It's enough to drive a person to drink. Luckily, I have chocolate instead ;)
As I promised, here is a excerpt from "Realize." The story is told from the perspective of Ryan, who is trying to pretend he doesn't have feelings for his younger roommate Will:

Leaning against the banister's wooden spindle, I slumped down on the landing and closed my eyes. Nick was wrong. From the instant Will had walked into my dorm room and introduced himself as my new roommate, I'd understood how I felt about him. The way my body reacted to his deep, brown eyes and smooth, dark skin hadn't surprised me. I'd spent night after night in the bed across from his, dreaming of touching him, tasting him. I'd begun losing focus and struggling with my classwork, so I'd worked hard not to be distracted by my feelings for him.

That didn't mean I couldn't look out for him.

I may have only been three years older, but it felt like much more time and experience separated us. Will had grown up in a small town and came to our huge campus with a wide-eyed enthusiasm that drew everyone to him. He was so innocent. I couldn't take advantage of that. I wouldn't. But if he ever gave me the slightest indication that he might feel the same way...

Sighing, I straightened and stomped downstairs to find him. I needed to see him, make sure he was okay. As I pushed through the sweaty mass of half-buzzed students, there was no sign of Will. A few guys from my various classes tried to stop me to say hi, but I just waved, smiled, and went on my way until I made it across the large room.
And what Ryan finds when he makes it to the other side makes hiding his feelings impossible.
Just three more days. Just three more days. *biting nails* Hold me...