Merry Christmas & Happy Holidays!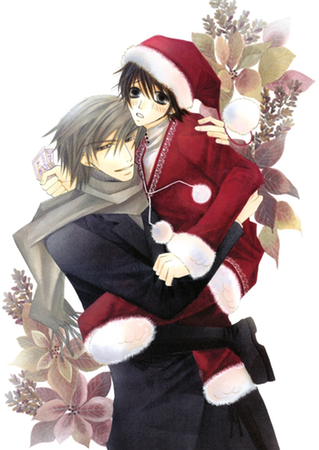 Merry Christmas and Happy Holidays to everyone! Hope everyone is safe, warm, fed, and healthy, that you are able to share the day with family and/or friends who love you, and that the next year is everything you want it to be.
I woke up at 5am this morning and immediately began wrapping presents (yes, I'm a slacker). Two hours later, I walk through the house and take my first look outside. AND IT'S SNOWING! For many of you, this might not be an Earth-shaking development, but I live in Alabama. A White Christmas is HUGE for us.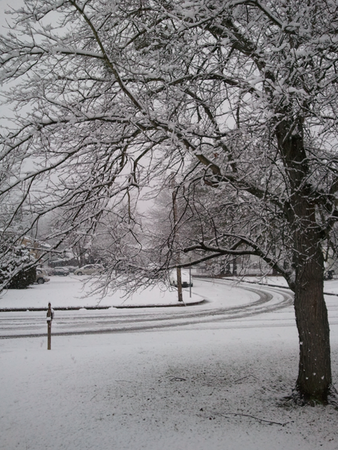 The view out my front door this morning
So, in celebration, I am sharing some Christmas videos with you :)
Even though neither of us are film-makers, my husband and I watch the Film Riot videocast because it's hilarious. Here's their Christmas episode (small note, contains some simulated violence):
Now, let's move to the musical portion of the post :) First off, the song that I couldn't get out of my head while I was wrapping presents this morning:
The second song is my absolute favorite Christmas song and artist combo EVER:
And, last but not least, the song I've been playing the crap out of ever since it was on Glee:
Merry Christmas & Happy Holidays!