Is it November yet?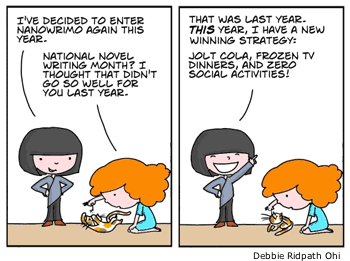 It's that time of year again. If November is National Novel Writing Month, then October is National Decide on a Plot Bunny and Outline It to Death Month (NaDePlBu...oh, forget it).
For a few weeks, some of my NaNo cohorts *waving at the Plot Bunnies* and I have been throwing around ideas to see which ones stick. We've discussed genres, POVs, character names, plots, titles, software...pretty much anything and everything to do with our plans for NaNo.
Over the last several days, we've narrowed down our ideas and begun coming up with our game plans. Some outline (like me); some don't. Some have lots of research to do; some don't (like me). But we could all agree on two things: we created "book covers" for our NaNo profiles and wrote one sentence summaries (a la the Snowflake method) of our stories.
I was originally going to return to work on the story I set aside while I was sick, but a nefarious plot bunny grabbed me and wouldn't let go. If I've learned anything it's to let nefarious plot bunnies have their way and no one gets hurt.
What's the new story? So glad you asked.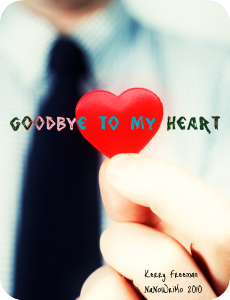 Eighteen years and one heartbreak after falling in love for the first time, a man must choose between his returning first love and his perfect-for-him boyfriend.
I've outlined the story and begun work on the character descriptions. I'm excited about this story and can't wait until November 1st to start writing.
Oh, and where did the title come from?