My Fav Slash/Yaoi Pairings: #8 Seiji & Sono, Sensitive Pornograph
I confess: I am addicted to slash fan fiction and yaoi manga/anime. Yes, I know, I am a complete geek. I not only admit it, but I own it. :) I thought a fun way to kick off the blog would be to post a list of my favorite slash/yaoi pairings. I wanted a top 10, but I could only come up with 8 favorites. Sorry 'bout that.
So, without further ado: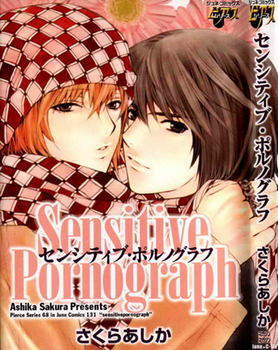 Sensitive Pornograph is a manga (containing 6 stories) that was made into an anime (containing 2 stories). The first story in both is the romantic tale of Seiji and Sono.
Seiji is a mangaka (manga artist) who meets Sono during a visit to his publisher. Sono asks Seiji out for a drink, and Seiji realizes that Sono is his favorite mangaka. The two hit it off (of course, it's yaoi!), and Seiji finds out things about Sono that threaten their new relationship.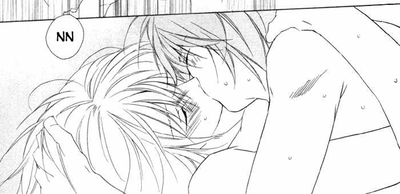 When I first got into yaoi (thanks to this post), a friend suggested that I read Sensitive Pornograph. Of the stories, Seiji and Sono's was by far my favorite. Even with the bump in their relationship, they are so sweet and romantic together. *sigh*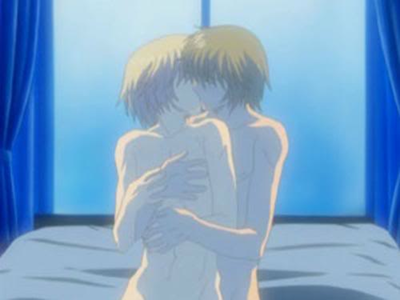 When I watched the anime (English sub is 2nd video - NSFW), I was happy to see that Seiji and Sono's story followed the manga. There is more sex, but I'm not complaining ;) The only things I didn't like about the anime version were the 80s TV movie background music and the seriously misguided sound effects.
The second story in the anime was my least favorite in the manga (D/s, dubcon), so be forewarned.
Anyone else out there a Sensitive Pornograph fan?