My Fav Slash/Yaoi Pairings: #7 Shiki & Akira, Togainu no Chi
My love of this pairing truly perplexes me. I'll explain why:
Shiki and Akira are characters from Togainu no Chi, a boys' love game. I've never played the game.
Then Togainu no Chi was made into a manga. I've never read the manga.
So how do I know anything about this pairing?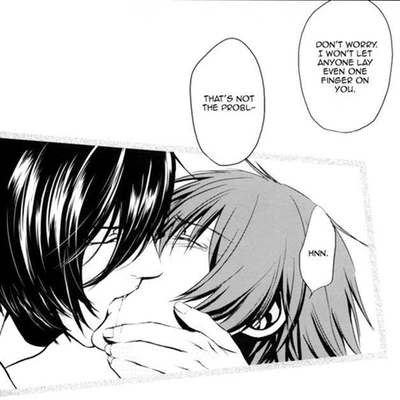 For all I know, Shiki is a total ass in the game/manga, and these two don't even belong together. But in the doujinshi, they're perfect for each other. So much so I can't stand reading the doujinshi in which Akira is paired with anyone else.
And what made me squee like a fangirl?
I don't speak a lick of Japanese, and I don't have any idea when this will be fansubbed in English. Still, I'm so excited about the anime, I've completely lost count of how many times I've watched the trailer.
Maybe I should just watch it in Japanese and continue to think that Shiki and Akira are MTB...